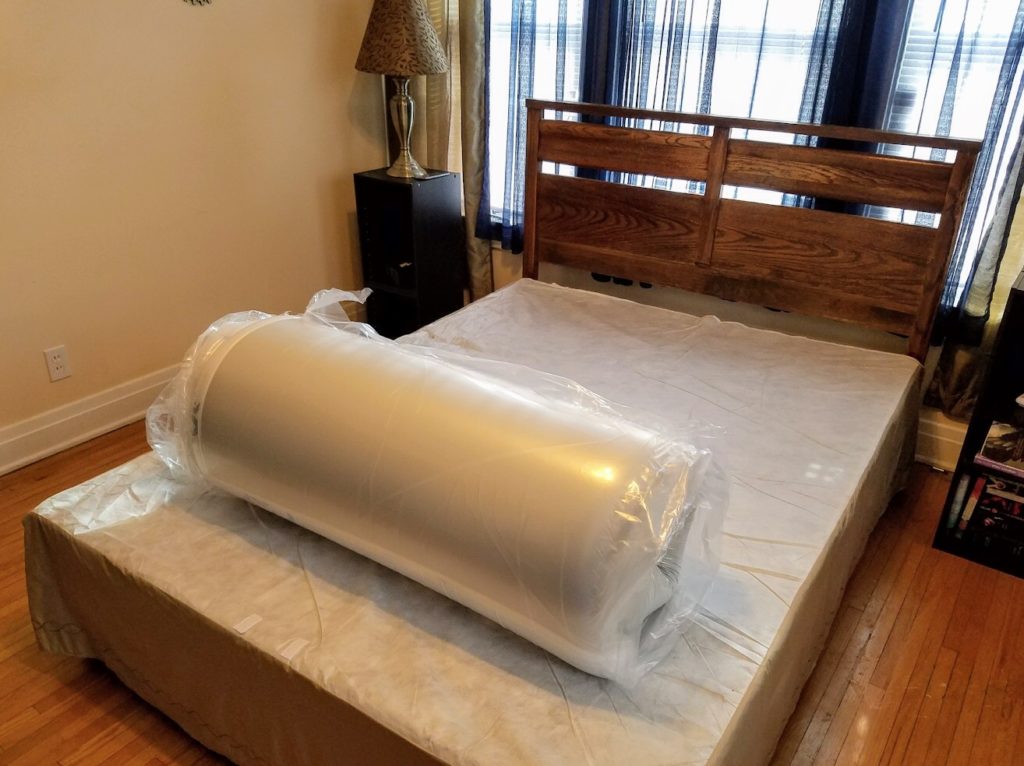 Phillip Shen and Leo Echeverria, founders of SleepChoices LLC, have a combined 50 years of experience in the mattress industry and their Snuz mattress reflects their remarkable expertise. The Snuz mattress is a ten inches thick with three distinct layers of Certi-Pur certified foam:
-The top layer is a high density foam with grooves cut into different zones to provide pressure relief at the shoulders and hips.
-The middle layer is a charcoal-infused memory foam
-The bottom layer is a dense base foam, which lends stability to the mattress
The Snuz mattress arrived quickly and was relatively easy to carry upstairs to my bedroom. Unpacking the mattress was simple and fun! I placed the Snuz mattress on a box spring, but the mattress works well on slats, a platform, adjustable foundation or even the floor. Snuz's website warns that when the mattress is first opened, it is possible that the polymer foam will off-gas a bit. Fortunately, I did not smell anything after it was opened.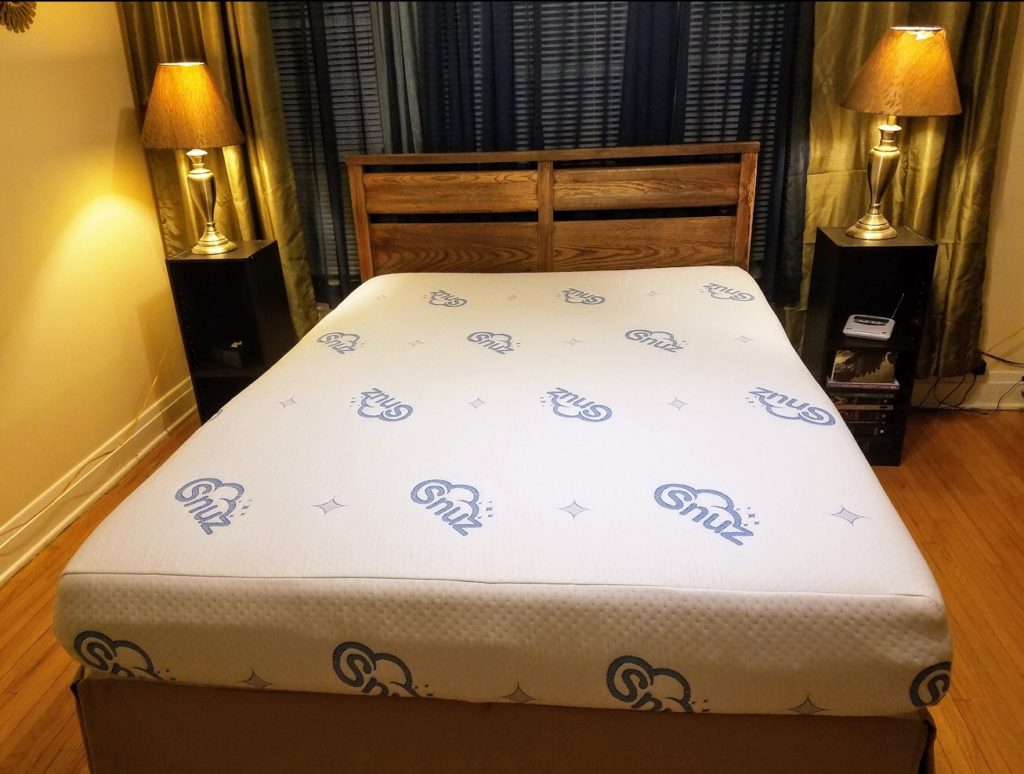 The zoned support of the Snuz mattress was ideal for pressure relief. I often toss and turn in the night but slept quite soundly on the Snuz due to its low motion transfer and good support. Memory foam is well-known for these qualities but many people complain that traditional memory foam has a sinking "quick sand" feeling. Since the Snuz mattress' memory foam is on the second layer, the sinking feeling is quite limited. The grooved design of the top layer helps with airflow and this mattress did not sleep as hot as a traditional memory foam mattress. This medium-soft mattress is marketed as ideal for all sleeping positions but I found it ideal for me as a side-sleeper. Its edge support was good while sleeping and allows the sleeper to use the entire surface of the mattress. However, sitting directly on the edge of the mattress gives less support.
In March, Philip Shen and Leo Echeverria are opening a Snuz showroom in Coral Springs, Florida. They ship the Snuz mattress to anywhere in the USA but they are hoping to open many more regional showrooms where customers can experience the Snuz mattress before buying it. The Snuz mattress comes with a 100 day sleep trial and has a warranty of 10 years.
Sustainable Slumber customers can receive an extra 100 dollars off their mattress with the code SLUMBER.
Do you sleep on a Snuz? What do you think of it?